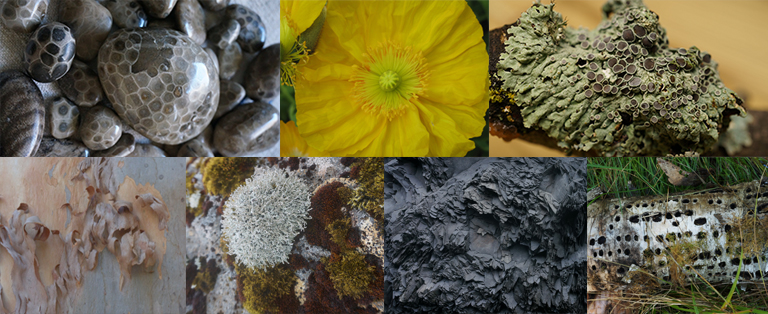 I am a fiber and textile crafts person expressing creative ideas through felting, weaving and natural dyeing. My roots are in Michigan but for the last 30 yrs I'm also at home in Geneva, Switzerland. I live between these two places: different environments – different living conditions.
In Geneva, I live in the city in an apartment. My studio is my dining room table. The size of my work space has an impact on the scale of my work. Although challenging at times, I find that "thinking small" can be very stimulating.

In Michigan I live in a house in the northern woods. Space allows me to take things a step further. Process, which is playful and intuitive, remains the same but the work is allowed to expand.
I travel all over the world and am sourcing ideas wherever I go. My inspiration is in the colors and textures of the natural world- trees, flowers, rocks and even microorganisms. My intention isn't to simply copy the real thing but to find ways, through personal expression, of translating my experiences and emotions with fiber.